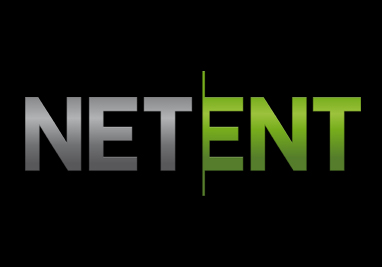 NetEnt is one of the oldest and most respected business to business suppliers of E-Gaming software. NetEnt was founded in 1996 by one of the world's leading offline casino operators. Since then NetEnt has continued to be innovative and is widely known as the leading casino software provider in the online world.
NetEnt Casino Games
NetEnt has a huge selection of online slots games and casino games including many of the most popular real money online slots games known to serious casino players around the world.
NetEnt is a complete gaming systems provider with industry award-winning games featuring over 200 games. The games are known throughout the casino industry for their high-entertainment value, fast paced game play, and creating the ultimate experience for the player.
NetEnt Slots Games
NetEnt is one of the world's leading companies when it comes to creating and releasing brand new real money online slots games and casino games. NetEnt has all of the hot slots games including:
Classic Slots
Multi-Lines Slots Games
3-D Slots Games
Progressive Jackpot Slots Games
Slots Bonus Games
NetEnt also has one of the largest selections of online table games, which include all the most popular games such as:
Blackjack
Roulette
Video Poker
Keno
Casino Hold'em
Caribbean Stud
Caribbean Hold'em
Lottery Games
NetEnt Custom Specialty Slots Games
As an industry leader in online gaming, NetEnt has dozens of the most popular award winning slots games that they have created and developed. These slots games include:
South Park
Blood Suckers
Crime Scene
Dead or Alive
Beach
Attraction
Big Bang
Aliens
Beetle Frenzy
Boom Brothers
Cosmic Fortune
These games have won numerous industry awards for the true-to-life graphics, cinematic-like mini-game play, and amazing storylines. NetEnt is always innovative and pushing the known technological boundaries to create the most stunning online slots and casino games.
NetEnt "Live" Casino Games
NetEnt is known for their cutting edge software/game innovation, and they were one of the first companies to introduce the concept of "Live Dealer" online casino games and slots games.
As internet providers were able to offer high speed connections to their customers, this paved the way to allow casinos to offer the "Live Dealer" experience to players. The Live Casino Dealer platform allows players to experience stunning high definition streaming quality, low latency (lag time), Live Common Draw Blackjack, with unlimited seating, and all of these features combine to give the players an unforgettable gaming experience.
NetEnt Touch - Mobile Slots Games
Much like any industry, the leaders in any market lead the way when it comes to cutting edge game innovation. NetEnt recognized mobile slots and casino games were the future of gaming, and they started developing the next generation of software for mobile slots games.
Each Touch mobile game has outstanding graphics, sounds and features. This ensures the game looks, feels, and most importantly works seamlessly on all mobile devices.
When NetEnt developed their "Touch" mobile platform they set the standard when it comes to creating and developing the highest quality mobile slots games. NetEnt Touch makes mobile gaming accessible anytime, anywhere.
NetEnt Industry Awards
NetEnt has more than 15 years of experience of developing online gaming systems and games, combined with 45 years of experience of brick and mortar casino operations. This is a testament to NetEnt's continued commitment to push the gambling industry, and every year they are recognized by their clients and peers.
EGR B2B Industry Awards
For the fourth year running, NetEnt received numerous awards and honors at the 2014 EGR B2B Awards, the most received by any single supplier. This year's awards for NetEnt included:
Mobile Supplier of the Year
RNG Supplier of the Year
Slot Provider of the Year
Live Casino Supplier of the Year
NetEnt Security Software
Many people consider NetEnt software to feature some of the fairest games available online. One of the reasons that players like to play NetEnt games is because of the extremely high payout percentages. NetEnt prides itself in paying out 96% to 98.5% on their games which is a great margin for players.
All new games that are developed by NetEnt are presented to LGA to be inspected. LGA is a third party inspection company that tests the software to make sure that it works correctly and that their payout percentages are correctly calculated. NetEnt goes above and beyond when it comes to making sure that they are presenting fair games that are fun to play.
All NetEnt games provide support for player protection according to G4 Guidelines; these security guidelines were developed by the Global Gambling Guidance Group, and met the security requirements of the International Responsible Gambling Accreditation System.
Security audits are conducted every three months, which test player security and the game encryption process. This is followed up by an independent review and verification process.