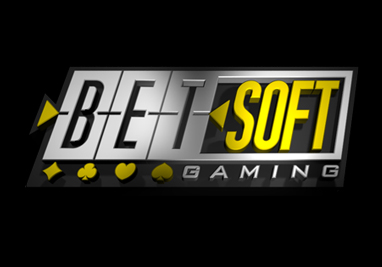 The Betsoft gaming network is a relative newcomer to the online casino game industry, but their innovation made a big impression on online casino players. Betsoft offers several innovative gaming options which are unlike anything the casino industry had ever experienced.
Betsoft Technology
Betsoft specializes in high quality true to life cinematic 3-D Games using their proprietary EXPANDICON™ technology. This innovation led to the creation of some of the most stunning 3-D Slots Games and 3-D table games in the casino world. This revolutionary concept immediately caught the attention of the online gaming world and has set them apart from the rest of the market ever since.
Betsoft Network Games and Software Solutions
Betsoft is responsible for a wide ranging series of online casino games and technologies which include:
Slots3™ - online casino slots and tables games
Poker3™ - 3D true to life Texas Hold'em Games
ToGo™ - mobile casino games
Virtual Racebook – 3D horse betting platform
Slots3™ Casino Games
The Betsoft series of online slots games known as Slots3™ gives players a 3D experience with stunning and cinematic visuals. To date, they offer over 150 3D Slots Games which includes many of the most popular real money slots games.
These 3D slots games have captivating 3D graphics and rich audio, amazing themes, and true visual FX display. This allows players to get lost in this truly enjoyable gaming experience
The selection of 3D Slots games are extensive and include well-known games such as:
Momma Mia
Tycoons
Fruit Zen
Mega Gems
Boomanji
At The Copa
Under The Bed
Rock Star
Gold Diggers
Three Wishes
The Glam Life
Mr. Vegas
Just to name a few, as we mentioned above the library of 3D Slots games is over 150 and growing daily.
Betsoft Poker3™ Technology
Poker3™ is a flash based heads-up poker game with stunning visuals that allows players to become immersed in the game.
True Cinematic 3D
Poker3 is the world's first and only Poker Game that features cinematic true 3D graphics. This technology was created by Betsoft who hired real online poker professionals to help ensure that every aspect of the gaming platform was optimized for the user experience.
Heads-Up Poker Games
Poker3™ is currently only heads-up player, meaning you will be playing one-on-one against another player. This means you start getting action right away which allows for high speed game play. There are plans to expand this platform to support multi-player cash games, one table tournaments (sit-n-go games), and multi-table tournament games (MTT).
Poker3™ - No download required
Poker3 is entirely flash based running on Adobe flash technology so there are no additional plugins to download or updates to your browser needed. With Betsoft's cross platform technology Poker3 will run on almost any computer without any issues, allowing anyone to enjoy the stunning 3D graphics and super-fast game play.
ToGo™ - Mobile Casino Games
Betsoft has created a new line of "To Go" Mobile Casino games so players can enjoy all of the most popular slots and casino games offered. The ToGo™ games are fully compatible with all iOS compatible smart phones and tables, as well as all phones and tablets running the Android operating system.
Best of all even though these games are created with mobile technology in mind, these games retain the stunning graphics and fast gameplay that the desktop versions offer - so you lose nothing from the amazing experience of these high graphic games.
The most popular casino games are available in mobile versions for games such as:
Slots Father
Three Wishes
Safari Same
Gold Diggers
Mr. Vegas
Sugar Pop
Fruit Zen
BlackJack
Roulette
Classic Slots Games
And Lucky 7's
Betsoft – Virtual 3D Racebook
Betsoft has launched what has become one of the most popular virtual horse racing simulation games on the web. They use the exact same cutting-edge compression technologies used in the Slots3 games, and what's most impressive is that you experience almost zero wait time or load time while watching full-motion, cinematic horse races.
With this Virtual 3D Racebook game it allows players to start races and place wagers 24 hours a day, seven days a week. Just like virtual slots games or online casino games, the racebook games utilize RNG (Random Number Generation) technology to ensure that each race outcome is randomized.
Like all of Betsoft's innovative products, the Virtual Racebook offers players a truly stunning true-to-life visual experience and high-paced gameplay. Any player who loves placing horse racing wagers will love the Betsoft 3D Virtual racebook immediately.
Betsoft Security
Betsoft is committed to high level security and trustworthiness and to that end they comply with the gaming industry's regulatory standards. The Betsoft software carries an official Certification of Random Number Generator (RNG) Evaluation conducted by GLI (Gaming Laboratories International), and has had a license issued by eGaming license from Curaçao eGaming after an extensive audit of security encryption and customer date protection protocols.