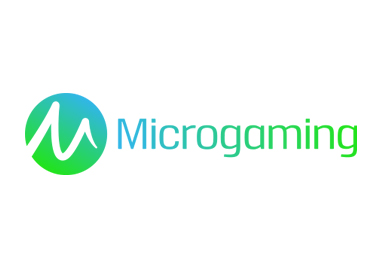 The Microgaming network was founded in 1994 and has been among the most well-known and respected gaming companies ever since. They take an innovative approach to creating products that include Online Casino Games, Online Poker Games, Mobile Casino Games, Land-Based Casino Games, and Online Sportsbooks.
Since their inception, Microgaming has created over 750 original games including new slots games, poker games, video poker games, progressive games, and slots bonus games for both online and land-based casino companies. In addition, they have created over 1200+ game variations which enable them to continue building on the technology they have developed.
Microgaming Mobile Slots Games
As a leader in the gaming field, Microgaming was one of the first companies to see the enormous potential in the mobile gaming and mobile slots market. They lead by example in mobile development for online gaming companies. They have been producing games that are mobile ready, and their technology and approach ensures that every game produced works great on desktops, phones, and tablets. 
Microgaming's mobile platforms has now grown to include over 225 dedicated games, 75 download games (Android), and 65 HTML5 games. These dedicated mobile offerings grow by the month, as new mobile slots games and mobile casino games are released on a monthly basis. This is way ahead of all their competitors' offerings in the mobile slots and mobile gaming industry.
Even though Microgaming is considered the leader of the online gaming industry, they still continue to push the limits of today's technology.  They continue to innovate and deliver literally thousands of games to online, mobile and land-based platforms. Those games include super popular titles such as The Dark Knight Rises, Playboy, and Game of Thrones, which is of course based on the HBO series of the same name.
Top Microgaming Slots Games
Microgaming has many of the most popular and well-known casino slots games in the world. Microgaming starts on top of the latest trends and pop culture, so they create appealing games which reach multiple demographics.
The most popular Microgaming slots games include:
Jurassic Park Slots
Terminator 2 & 3 Slots
Girls with Guns Slots – Frozen Dawn
Avalon II Slots – Quest for the Grail
Secret Santa Slots
The Dark Knight Rises Slots
Playboy Slots
Girls with Guns Slots – Jungle Heat
Battlestar Galactica Slots - Bonus Slots
Break Away Slots – Bonus Slots
Max Damage and the Alien Attack – Arcade Slots
The Dark Knight Slots – Mini-Game Slots
Immortal Romance Slots – First of a series of slots games
Hellboy Slots
Thunderstruck II Slots
Wheel-of-Wealth Slots – Special Edition - Bonus Games Slots
The Great Galaxy Grab Slots – Bonus Game
Deck the Halls Slots – Mini-Game Bonus Slots
Tomb Raider Slots – Secret of the Sword
European Roulette Slots – Gold Series Slots
One of the features that separate Microgaming from their competition is that they roll out frequent updates to their digital slots games so they are always fresh and up to date. They put special emphasis on their "saga games" which means they update the storylines, graphics, mini-games, and jackpots for their entire line of games
Microgaming Technology and Security
The technology that is the foundation of the Microgaming slots games includes the latest in web-based tech. Microgaming was one of the early adopters of HTML5, which is one of the most versatile web base coding platforms for online gaming.
Microgaming has won several awards for their development of games in a multitude of programming languages such as:
.NET
C++
C#
Java
Adobe Flash
HTML5 for platforms including Windows, Mac, Android and iOS.
They also offer options for players using high-spec computers with optimal high speed broadband connections, and they are among the few online gaming companies who also offer an option for players using slow machines (older computers) with slower DSL or low speed data connections. This allows players from anywhere in the world to enjoy the huge selections of Microgaming slots games, and play any of the award-winning online casino games such as Blackjack, Roulette, Keno, Bingo, Video Poker, or Texas Hold'em.
Microgaming Security
Microgaming provides the latest in high tech security protection for their player's personal data, gaming data, and of course payment transaction data. They employ 128 bit SSL encryption technology which is the industry standard. They also provide the latest in fraud protection for their players which ensure their data is always safe.
Microgaming also employs a monthly internal security audit, and annual security audit from an independent third party. In 2003 Microgaming was a founding member of eCOGRA, the e-Commerce and Online Gaming Regulation and Assurance.
eCOGRA is the online gaming standard when it comes to gaming security. eCOGRA conducts on-site assessments and website security testing on a regular basis. Microgaming has been subject to frequent audits and has been awarded eCOGRA's Certified Software Seal.
Microgaming is active in helping ensure the stability of the online gaming industry, and is a co-founding member of the Interactive Gaming Council (IGC). This council helped establish operator codes of conduct on various aspects of online gaming. Some of these initiatives include standards of advertising, ensuring timely payouts for players, data protection, and auditing.