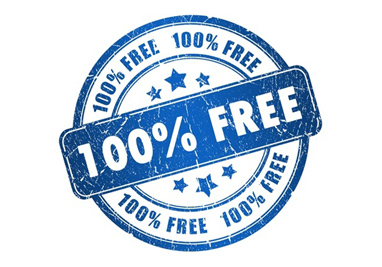 New online slot games are being introduced almost every day. Computer technology has advanced slot games tremendously, and some of the slot games can be a bit confusing. This is why playing free slots is such a good idea. You don't want to lose a bunch of money playing a game that you don't even understand. That isn't fun. Most online casinos give you the opportunity to play the games in "fun mode" or "free play". This simply means that you will be playing the actually slot game, but it is just for fun. You won't win or lose any real money.
Where Can I Play Free Slot Games?
We here at Slots.ca can help you find the best places to play free slot games. Once you find a game you like to play you can choose to continue playing the game for free, or you can switch to the real money mode and begin playing for real money. Either way it is always a good idea to understand the game you are playing.
Why Should I Play Free Slots?
Playing the free version of slot games gives you the opportunity to learn how the game works. There are many games today that have multiple paylines and multiple ways to win. It is always more exciting if you know exactly how you are winning so that you can hope to land on that combination again.
There are also Bonus Slots that have some kind of bonus round available. There are different ways to trigger the bonus round depending on the slot game you are playing. Playing free slots will enable you to figure out what triggers the bonus round with no monetary loss to you.
Another reason that it is a good idea to play free slots is simply so that you will know if you like that particular game. There are so many options when it comes to slot games today. Players can choose from Classic 3 Reel Slots, 5 Reel Slots, Progressive Slots, Bonus Slots, 3D Slots, and many more. If you have never played any of these games then it can be hard to choose which game is right for you. This is where the free money slot games come in. You can try them out and figure out which ones you like the best before you ever spend any money.
Can I Win Real Money Playing Free Slots?
You will not be able to win real money when you play in the free mode. Some casinos award players with bonuses that include free spins. If you are playing a real money game and using free spins then you will be able to win free money. Otherwise, if you are playing free money games then you are just practicing for when you want to spend real money.
Free Slots No Download
Many online casinos offer free slot games that can be played instantly. You will not have to download the casino in order to play these games. If you are planning on playing for real money in the future it might be a good idea to go ahead and download the casino. In my experience the games seem to load faster once the casino has been downloaded. The choice is yours though.
Here at Slots.ca we want you to get the most out of your online casino experience. That is why we encourage you to play slots for free before you risk your money playing for real. We want you to be familiar with all of the rules and how the game is played. We also want to make sure that you enjoy your online casino experience, and it isn't fun to play a game if you don't know how to play. Begin playing free slot games today and prepare to win real money in the future.