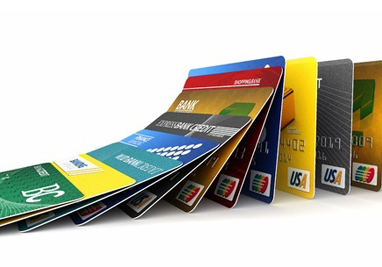 Online Casinos often offer players several deposit and cashout options, which can be confusing if you are new to the online gambling world. Deposit options will vary depending on what country you live in. Thankfully, over the last couple of years all mainstream casinos have added multiple new deposit options to make playing your favorite online slots and casino games easier than ever.
There are over a dozen safe and secure deposit methods you can use on almost all popular slots sites and casino sites. Below we have listed the most popular deposit methods, along with some brief information about each one.
Most Popular Online Casino Deposit Options
Credit Cards – Visa, MasterCard, Amex, Discover
E-Checks
Bank Transfer
PayPal
MoneyGram
Neteller
Skrill / MoneyBooker
Western Union
Click2Pay
Casino Deposits with Credit Cards
Most casinos offer credit cards as a deposit option which includes all major cards. Of course the cards that are accepted by a casino varies, but in general most casinos offer Visa and MasterCard options at the very least. The most commonly accepted credit cards by casinos include:
Visa Credit Cards
MasterCard Credit Cards
American Express Credit Cards (Amex)
Discover Credit Cards
Quick Note: While credit cards are an acceptable deposit method at most casinos, often slots sites and casinos will ask you to use a different cashout/withdrawal method when requesting a withdrawal.
For example, if you use a Visa Card to deposit on a casino or slots site, when you request a cashout/withdraw you may be required to cash out via Check or Bank Wire.
E-Check / Instant Checks Deposit Method
E-Checks, also known as instant checks, are similar to using a normal check at your local store. With E-Checks you don't need a credit card, debit card, or any type of e-wallet. You just fill out your bank routing info and check information and the money is instantly added to your account. This method is often preferred by slots and casino players that don't want to put their credit card information online for fear of fraud or identity theft.
E-Checks are also safer than normal checks or credits cards because there are additional levels of security, the process is quicker, and it is a direct deposit method meaning fewer people/companies see your information.
Bank Wire / Bank Transfer Deposit Option
Bank Wire transfers are one of the preferred options by players and online casinos. It's a popular choice because they reduce the possible fraud issues, and since they are essentially bank to bank transfers the safety and security of the funds and the player's personal information is guaranteed. Of course all bank wires are instant, so there is no waiting on your fund to hit the casino account.
Another reason deposits via Bank Wires are popular with players is because you can also request cashouts directly back to the bank account you deposited from. That makes bank wires/transfers one of the most convenient deposit options for online slots and casino players.
The only real downside of bank wires is that when you request a cashout it can take anywhere from two days to seven days to hit your bank. This is still a faster cashout option compared to requesting a paper check. As the industry continues to grow and mature, you can expect deposit and cashout methods to improve in both security and speed.
E-Wallets Deposit Options
E-wallets have grown in popularity over the years because they can bridge a gap for banking institutions and players. Many online slots and casino players don't like the thought of repeatedly putting their credit card or banking information online every time they want to deposit money on a site. E-wallets such as PayPal, Skrill, and Neteller, eliminate that issue, and act as a safe and secure middleman.
Setting up an E-wallet is a multi-step process, but once it's set up it's easy to use, allows you to move money on and off a site easily, and, most importantly, it's safe.
Most E-wallets work similar to each other, and as we mentioned above, it's a multi-step process that works like this:
Select a reputable E-wallet such as Paypal, Neteller, Skrill, or Click2Pay.
Register a new account on the E-wallet you choose, including your name, address, phone number, and banking info or debit card info.
E-wallets will require you to verify your information, which varies from a phone call verification, and/or they will make a small deposit into your account, and you must verify the amount (this proves you have access to the account you supplied)
From there all you need to do is add money to your new E-wallet, and decide where you want to play.
Once you have your E-wallet set up and funded, the rest is easy. Simply select the online casino sites you wish to play at and you will be able to quickly make a deposit onto the site using your E-wallet. Best of all, when you decide it is time to make a cashout, you can cash out directly back into your E-wallet and decide which site you want to try next.
The only downside of E-wallets are that they normally charge a small fee for each transaction (a deposit or withdraw). The other downside of using E-wallets is that depending on the country you live in, not all sites or E-wallets allow you to have an account.
For example, US players cannot use Paypal or Neteller to make deposits at most online casino or poker rooms. So be sure to check into each E-wallet and the online slots or casino site you want to play at before making your decision on where to play.
Western Union Deposit Casino Options
Western Union has been around for more than 100 years and was founded in 1851; Western Union now trades on the New York Stock Exchange under the call letters "WU".
WU has always had an excellent reputation with their customers. Even in today's internet age of high speed delivery, there is still a place for a reliable money transfer company.
Many online casinos, slots sites, and online poker rooms still offer deposits through Western Union. If you are younger than 40 years old, you may never have heard of Western Union (WU), so let me give you a quick summary on how WU works.
Depositing or transferring money using WU is fairly simple. WU has physical locations in almost any town, usually at a grocery store, and they also now offer an online app as well. It works much like an E-wallet, so you can choose to send money via WU by way of two options:
Next Day Delivery – Where your money is guaranteed to arrive within 24 hours
Same Day Delivery – As the name suggests, the money is sent electronically and arrives where you intended in a matter of minutes.
Much like traditional E-wallets, there is a fee per transaction, which varies depending on the amount you are sending and the method.  This is a popular deposit method because Western Union is accepted by most major casinos such as Bodog and Slots.lv. This is also an excellent option for American slots and casino players that have limited deposit options.